Connor Sparrowhawk's bomb truck
When Igne (formerly SafeLane) bought a new unexploded ordnance (UXO) survey truck, and the truck needed a name, there was only one choice: Connor Sparrowhawk, Laughing Boy.
About Connor Sparrowhawk
There were many things Connor loved: his family most of all of course... and cows ... and heavy haulage. Indeed, he planned to run a haulage company one day, and had much of the details planned already - down to how many tyres he'd need.
Connor Sparrowhawk, affectionately named Laughing Boy or LB for short, tragically died an avoidable death whilst in NHS care in July 2013. He was just 18...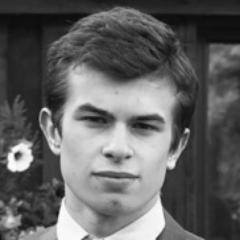 Ever since, Connor's family have been centrally involved in the #JusticeforLB campaign, which has sought to gain accountability for his death, and raise awareness of the poor treatment of learning disabled people in the UK. This campaign has led to the identification of systematic failings in investigating the unexpected deaths of learning disabled people and people with mental ill health.
In 2016, the campaign was awarded a Liberty Human Rights 'Close to home' award.
Knowing Connor's story, and his passionate love for trucks, when Igne invested in a brand new unexploded ordnance intrusive survey rig and it needed a name, there was only one choice!
Connor's bomb truck - #ConnorsRig
Connor's truck is one of Geomil's Panther series of track mounted cone penetration testing rigs.
It penetrates the ground to a determined depth, with probes inserted for the detection of unexploded ordnance.
Since Igne ordered it earlier this year, updates on its progress have been shared with Connor's family and friends via Twitter.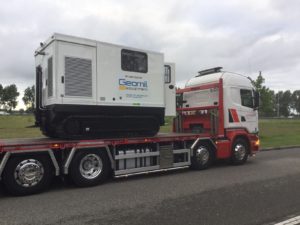 The rig was built to bespoke specifications, tested, transported across from the Netherlands, sign written - and finally, tested all over again.
As it is now ready to deploy across the UK, a date was set for its dedication.
Dedicating #ConnorsRig
On Thursday June the 13th, the rig travelled up from Kent to Igne HQ in Ross on Wye and met Connor's family.
They saw the rig in action, learned how its datasets are interpreted from Jaymie Hurst, and heard many 'explosive' stories from Senior Operations Manager Mark 'Paddy' Smith ...
They also met CEO Adam Ainsworth, and had the rig officially named after Connor, before Connor's brother Tom learned how to operate #ConnorsRig from Ian Broomhall. Tom was such a fast learner he was allowed to load the rig on the lorry before everyone waved it off for its very first job.
Laughing Boy's Legacy
Connor's bomb truck will travel the length and breadth of the UK. His name will be seen on motorways, A roads and building sites from the north of Scotland to the edges of the Channel Islands - and always be remembered.
As part of his already far reaching positive legacy, Connor will help make construction sites across Britain safe from unexploded bombs for many years to come.
If you spot the rig - take a snap, tag it and share! Igne will also share regular updates on its journeys back and forth across the British Isles.
Two years on...
Since being dedicated to Connor in June 2019, his rig has been on over 30 different sites across the UK, from London up to Hull and back again - and it has also taken many trips across the water to Northern Ireland.
Connor's rig has supported some of our largest projects over the past 2 years, across multiple visits to key sites including Beckton and the A63 improvement project in Hull.
It has become our flagship rig and is a favourite among our operators and is always being requested because of its excellence, agility and on-site appeal as a talking point.
For the foreseeable future Connor's rig will be supporting Europe's latest mega project - keeping site staff safe.
Images from the dedication, thanks to Richard Stanton