Drilling Supervisor Mick Brown
At Igne, we always say our people are our company's greatest asset - Drilling Supervisor Mick Brown is a true testament to this...take a look.
Who is Mick Brown?
Drilling Supervisor Mick Brown heralds from County Durham and is an employee of Igne, based out of our Kent offices.
While working as a Lead Driller for another company in the early 90s, Mick suffered a bad accident during piling operations, resulting in him being unable to work for nearly 7 years.
Thankfully, Mick fought back from his injuries and recovered and was back on site from early 2000 working for a company specialising in the treatment of mine workings and mine entries based in Durham.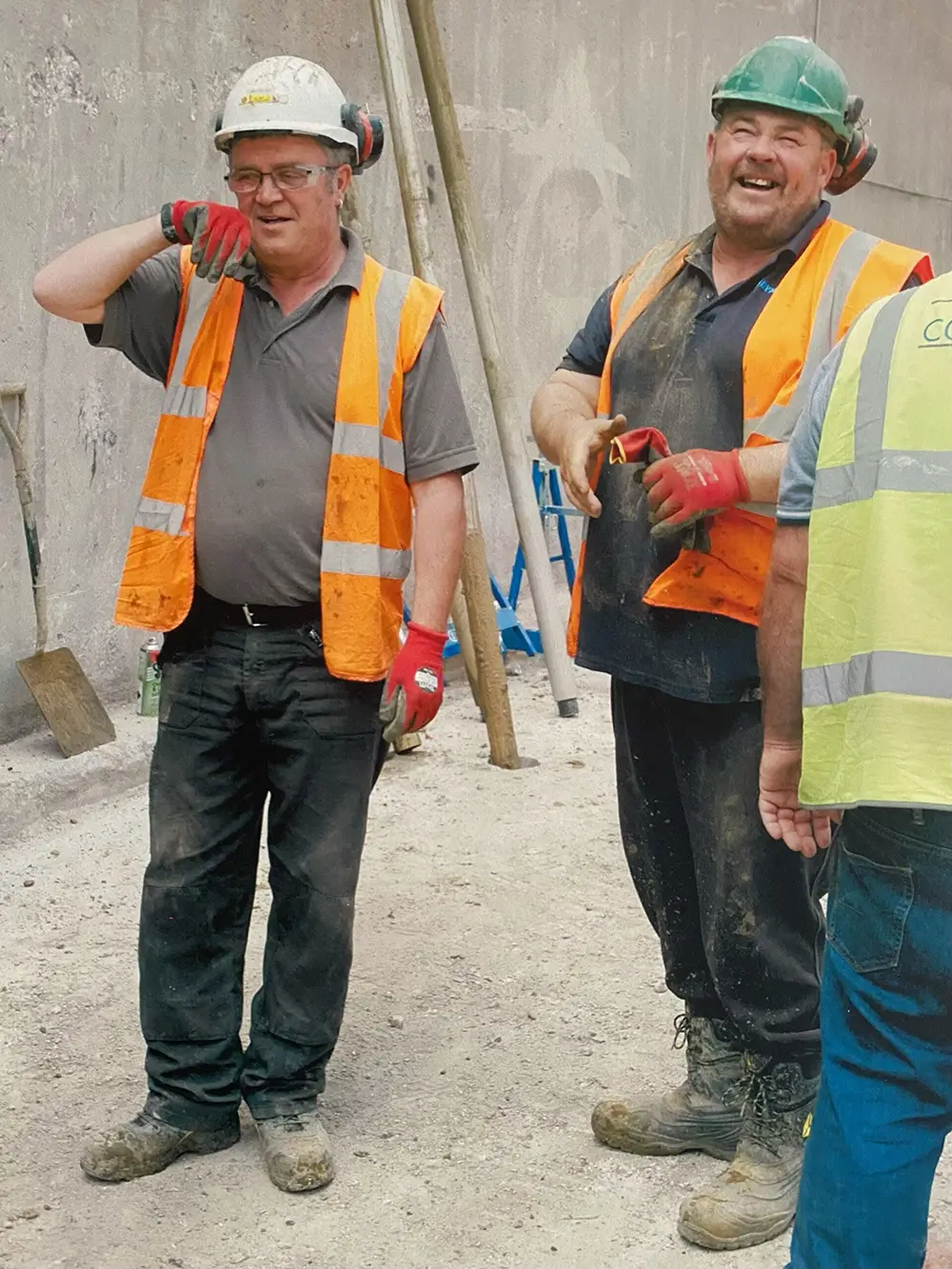 Mick's journey at Igne
Over the years, Mick has represented Igne on many complex projects and is therefore naturally a driller of choice for our current works on HS2. These works not only require drilling expertise - but strong management and problem-solving skills.
As our work is spread nationwide, Mick travels around 40,000 miles each year without ever complaining. He has exemplary attendance records, and has maintained them consistently for over 13 years with the company.
His knowledge of drilling is second to none and he always delivers works to the highest standards when it comes to health and safety and the environment.
Far from slowing down, Mick is forever advancing his knowledge on the latest drilling technologies and equipment, and really is our technical lead who's committed to continuous improvement. He is currently working towards making our drilling operations as green as possible.
Mick is keen to transfer his knowledge to the younger generation and is now supporting, mentoring and coaching our other drillers so they reach their full potential. This has involved getting Driller Assistants through their NVQ qualifications for example.
Aside from his hard-work ethic, Mick is a kind and generous man who, over the years, has brought many talents to the team. Coming across hard-working younger individuals working for other companies and with very few job advancement opportunities, Mick has offered them the opportunity to work as Driller Assistants at Igne. He's done this even when it has meant Mick having to take responsibility to get them to and from work until they found their feet financially to afford driving lessons.
Being a driller is hard work and requires great physical strength; often working in challenging work conditions, especially throughout the winter months. At the tender age of 64 (he won't mind us saying so!), his resilience is commendable.
Despite a full week of hard physical work, Mick is a devoted to his lovely wife of 30 years, Linda, and his 15 year old son Liam. You may easily spot him enjoying a bit of seaside fun on the Cornish coast (his favourite place), where he enjoys his caravan holidays.
Mick could just relax, enjoying the sun and the local cider but instead you will often find him riding the waves on a body board!
Commenting about her colleague, General Manager Lucie Tiverrier said: "Not only is Mick one of the kindest people you will ever meet, but he is also a highly skilled driller and a knowledge champion, keen for others to do well. His integrity is exceptional and simply admirable."